Frame work :: ↓four explanations.
1. a structural plan or basis of a project
2. a structure or frame supporting or containing something
3. frames collectively
4. (Knitting & Sewing) work such as embroidery or weaving done in or on a frame

Hah ha, following pictures show just Frame-work which seems nearly to be above nummer 4. Literally 'Frame' means is a kind of a forehead and cross piece.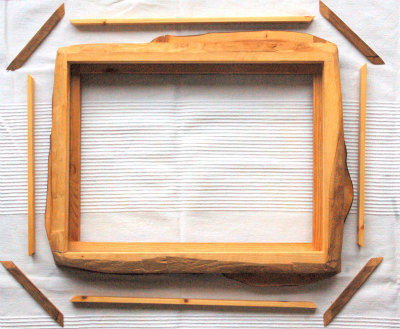 関連記事

Framework ➊ [骨格それとも枠組] (2015/02/23)