Pieter in the village Brueghel began to depict such a huge construction. I'd like to know why he motivated to do so. Religious reason or by means of his personal interest about the language of Genesis?
Breughel was a tiny village in middel of 16 century. Nowadays it belongs to a gemeente (municipality), Son en Breugel in the southern Netherlands near by Eindhoven.

Top part of the construction
Can you recognige people?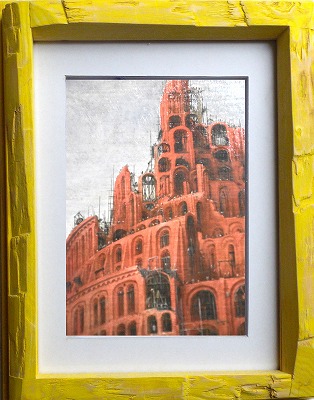 This is also top part, but in another painting. Workers who were voluntaries and ancient Roman machines. But a tower that existed reportedly in Babylon was 91 meter height..The buildings in Genesis story should be much higher than that, its construction tools were of course much easier types than those of Rome.
Continued !
関連記事

Pieter in the village Brueghel ブリューフェル村のピーテルが初めたんだ (2017/04/06)
スポンサーサイト